Musculoskeletal Physiotherapy  Adelaide

Get back to your best
Local, State of the art Physiotherapy
As part of Altaira's  purpose-built, state of the art Allied Health division, we are proud to offer a specialised muscular physiotherapy service to help our clients get back to their best.
Our qualified physiotherapy team is devoted on solving body movement and pain issues that are holding you back.
Physiotherapy Services
Offered:
Soft tissue massage and trigger point therapy
Dry needling
Spinal mobilisations and manipulations
Sports taping
Gait analysis
Dynamic and functional assessment
Return to sport injury management
Return to work advice and planning
Tailored fitness programs
Exercise prescription and rehabilitation plans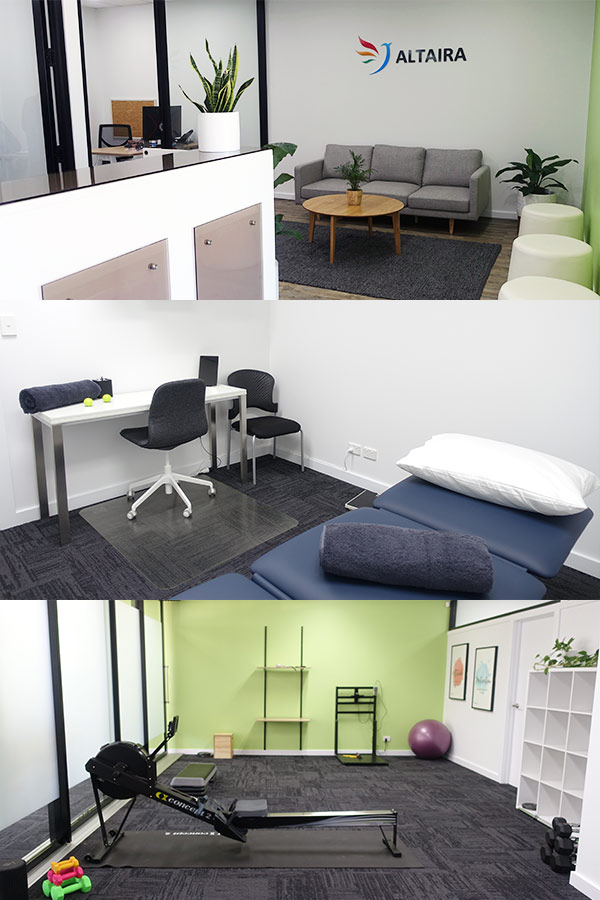 Management team
Michael Zoumaras – Allied Health & Wellness Operations Manager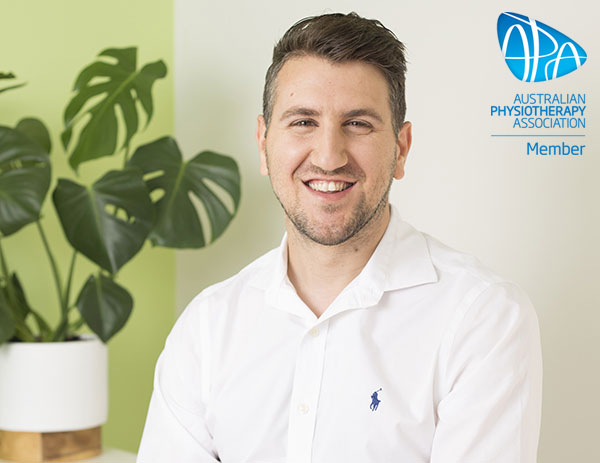 Michael joined Altaira as the Allied Health and Wellness Operations Manager in February 2021. With both Bachelor of Physiotherapy and Bachelor of Medical Science degrees, and an extensive background in Occupational Health, he is an Australian Physiotherapy Association member and has been a key driver of Altaira's Allied Health expansion.
Michael believes in the provision of evidence based practice and holistic client-centred care. He is extremely passionate about assisting clients to maintain their independence and empowering them to self-manage their musculoskeletal health in a way that is relevant and meaningful for them.
Common injuries/conditions we treat
Muscle strains (e.g. hamstring, quadriceps, rotator cuff, etc.)
Ligament sprains (e.g. ankle, knee, wrist, etc.)
Lower back pain (acute, chronic, and non-specific)
Acute and chronic shoulder, wrist, hip, knee, and ankle injuries
Pre- and post- surgical rehabilitation
Balance and falls prevention
Chronic pain management
Contact Information & Booking
Phone: (08) 8344 6400
Online Booking: Here
Location: Ground floor @ 1/629 Lower North East Rd, Campbelltown SA 5074, Australia
Why choose Altaira
Choose Altaira because Altaira cares – we pride ourselves on creating an inclusive family environment for all our staff, and we believe this transmits to the level of professionalism and care we provide to our clients
Our physiotherapists are highly skilled and trained to provide treatment which is not only based on best research evidence, but is also tailored to the suit the individual needs and preferences of our clients
We encourage our clients to be active participants in their own treatment plans, with active promotion of collaborative goal setting and self-managed rehabilitation plans
Altaira's physiotherapy team has extensive experience across a wide array of fields, including sports & musculoskeletal care, return to sport planning, pre and post operative exercise plans, healthy ageing , and occupational health
We strive to empower clients to engage in active rehabilitation plans so they can be in charge of their own health outcomes and develop the strategies to self-manage acute and chronic injuries where possible