Graduate
Nurses Careers
Kick Start your Nursing Career with Altaira
You will be employed into a permanent position as an Enrolled Nurse or Registered Nurse with Altaira working across our many residential aged care clients.
There is also the opportunity to take up shifts in the community if desired. Hours are full time and family friendly – Monday to Friday.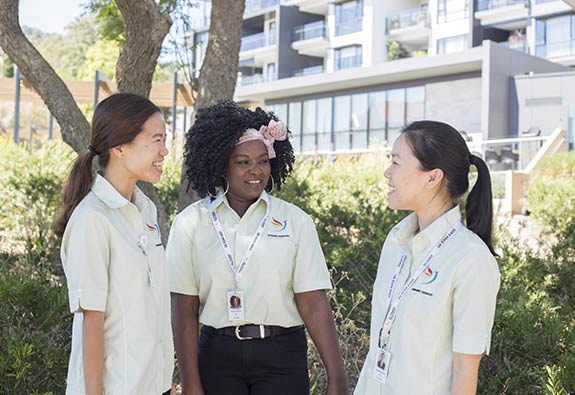 What training will I be offered?
Our graduates complete training in the following:
Aged Care Standards
Aged Care accreditation process
ACFI
Dementia and Behaviours Management
Elder abuse and Reportable Incidents
Falls Management and Prevention
Management of Psychotropic medications
Consent, Capacity and Guardianship
Management of the Anti-Coagulated Client
What support will
I receive?
You will be buddied with an experienced aged care Registered Nurse. You will have 24 hour access to our Clinical Operations Manager for mentoring and support
Access to training and support
Mentoring by the best in the business
Fast track your career
86% of our graduates go onto a career in aged care and are highly sought after for management positions
To learn more about this amazing opportunity please contact us.