Community
Care
Flexible, quality care
Altaira cares for people of all ages and needs in the comfort and security of their own homes. We have a wide range of community care options that will suit all circumstances and budgets, ranging from 1 hour right up to 24-hour care.
It is a very flexible type of care and can be arranged for a duration and frequency to suit the client's requirements.
We work closely with the client and their families in order to provide the personal touch they rightfully deserve and require.
Our mission is to provide continuity of care with the importance of building relationships.
Tailor made community care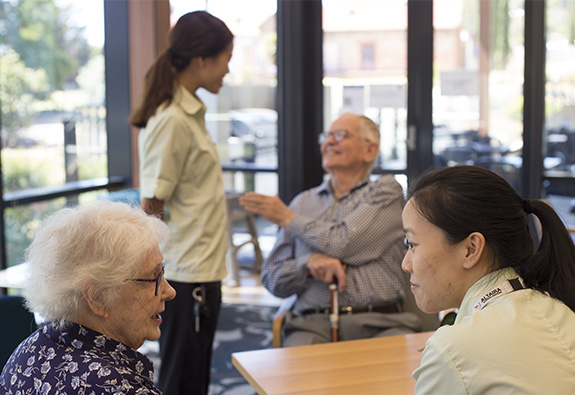 Personal care includes help with:
Washing and showering
Dressing and personal grooming
Managing incontinence care
Eating and drinking
Mobility and walking
Escorting to appointments, shopping or social outings
Providing specific Dementia related activities
Respite or Convalescence Care
Palliative care
Domestic care includes help with:
Various cleaning duties
Laundry
Bed making
Cleaning bathrooms, kitchens and other rooms
Light gardening
Our qualified Registered and Enrolled Nurses provide a high standard of clinical care such as:
Wound care
Medication management
Critical care
Pre and-operative care
Hospital after-care
Palliative care
We strongly believe
in quality care comes from quality staff
in the importance of building relationships with the residents and facility staff
in providing continuation of staff (which in turn helps build relationships with the residents and the facility staff)
in providing trustworthy staff
in caring for the residents as if they are our own family members
in receiving and providing feedback (positive/ negative)
it is our privilege to assist you